We Provide Various Psychological Services
We are proud to offer a wide range of comprehensive services to meet the needs of children, youth, adults, seniors patients. Our team of professional caregivers specialize in providing evidence based interventions, specialist assessments, report writing and other services. We provide services to NDIS and  WorkCover clients. 
See all Services
Interventions for mental health and other problems facing children, youth, adults, and seniors are our most commonly provided services. We provide Cognitive Behaviour Therapy CBT, Mindfulness-based...
Find out More
Some services and counselling can be offered via the internet via live chat. This service is available for private fee paying patients or Medicare patients from remote areas can...
Find out More
About Us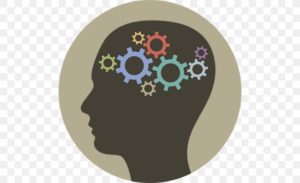 We are a team of psychologists based on the Gold Coast, Brisbane, Toowoomba, and Lismore (NSW). We work with all mental health problems, interpersonal problems and personal issues. Check with your GP to see if you are eligible for bulk billing clinical services under Medicare with an appropriate referral in place. Please call or email us with any enquiries. We look forward to hearing from you soon.
Clinical Psychologist
John Brownhill is a clinical psychologist, senior practitioner, and director of Impact Health Pty Ltd based in Southport Queensland. He is a Member of the College of Clinical psychologists.
Read More
Latest News, Research and Tips
Find out the latest news about our Psychology Clinic and information about all your Psychological and health related needs.
We are always happy to hear what you have to say so be sure to leave a comment.
Read all News
January 25, 2020
Each type of mental health worker will has different qualifications, training, and experience. as well as different...
Read Post
January 25, 2020
Impact Health offers a number of pricing and payment options for those accessing services. If you have a MENTAL HEALTH...
Read Post